|

Digital road inspection
Automatically identify defects in road surface
Optimize road maintenance
Sustain infrastructure at a lower cost

With

IN

SPECH, which can be deployed 24/7, you benefit from a significantly shorter lead time, reducing your costs along the way. The system also detects side objects and you always have access to full reports.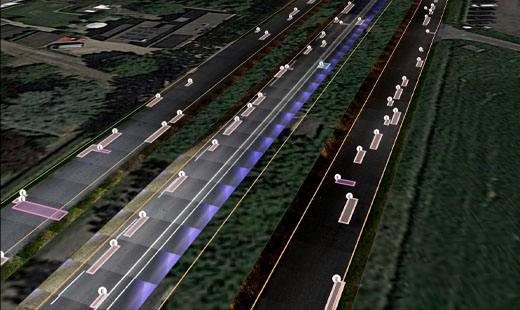 The solution for ROAD INSPECTIONS


IN

SPECH Road Damage Detection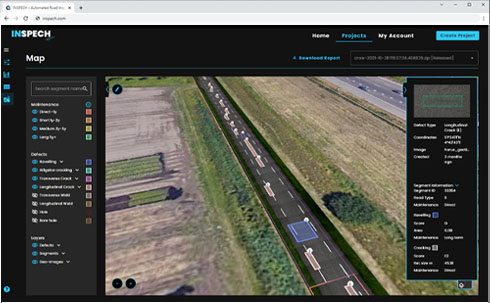 Highly accurate and consistent Digital Inspectors, based on Artificial Intelligence take over human repetitive tasks by rapidly analyzing recorded video images of the road surface and classifying defects.

Ideal for:
Infrastructure Inspection Organizations

Operated by:
Maintenance engineers
Asset managers


Starting at (per lane):
€ 35 p/km / $ 50 p/mile


The solution for PLANNING AND BUDGETING


IN

SPECH Interactive map Viewer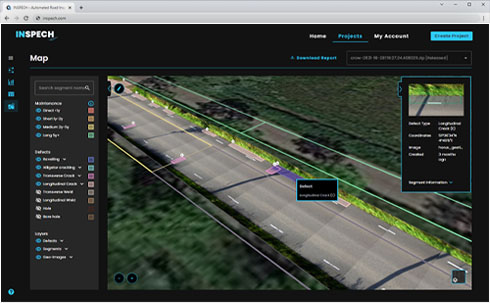 Easy-to-use software to import existing road damage data and obtain applicable insights fast and easy due to the highly interactive and visualized interface.

Ideal for:
National, provincial, regional and local governments

Operated by:
Maintenance engineers
Asset managers
Directors



Starting at (per lane):
€ 0.99 p/km / $ 1.49 p/mile


Inspections that used to take months are now
done in a matter of
hours

. Simultaneously.
|

IN

SPECH automates
The inspection of asphalt and concrete pavements;
Detailed visual road inspections, in compliance with applicable regulations;
MicroPaver™ airport pavement inspections;
Minor maintenance inspection;
Winter damage inspection;
Measure and specification inspection;
Inspection for location-oriented maintenance.
|

Purposes
Capturing start, intermediate, and end situations;
Demonstrating quality;
Determining and updating fixed data;
Fulfilling the roadmaster responsibilities;
Demonstrating and assessing performance requirements
in area and term maintenance contracts.
IN

SPECH is yet another Digital Inspector by:
BRAINCREATORS | Prinsengracht 697 | Amsterdam | +31 (0) 203 697 260 | braincreators.com