OPTIMISE YOUR ROAD INSPECTION PROCESS
A cutting-edge digital tool to assess and report on road conditions
The solution for road assessments
INSPECH offers a digital inspection tool with the option for AI-assisted inspection. The main goal of this solution is to reduce the time it takes to deliver inspection results from the inspector to the consumer of the inspection. The tool enables users to efficiently complete digital inspections, with the optional added benefit of AI-assistance to streamline their inspection process.

INSPECH enables users to;
Streamline the digital inspection process
Enable a consistent execution of the inspection service
Simplify the workflow and handover process

| Editing capabilities for inspectors
Inspectors can quickly create, review and edit defect annotations in Inspech's interactive viewer/editor to refine the digital twin of a road. They can dynamically create and publish reports and analyze the condition ratings provided. With this expert oversight, the information and reports you share with road owners and operators are always accurate and high quality.

| Interactive presentation and reporting
Assessments performed with Inspech are seamlessly integrated with the map viewer, reporting tools, and graphs. As a result, users have continuous access to their data and can review and run reports as often as they like. In any case, you will retain ownership of all footage, defect annotations, shapefiles and reports.

| Optional AI-Assisted Visual Inspection
Optionally you can request Inspech's constantly improving AI assistance to spend far less time on manual visual inspections. Instead, they can focus on their work's results and high-value areas. This means you can rapidly scale your business by performing more road inspections faster and at less cost while effectively bridging the skills gap because you don't need to hire or train more inspectors.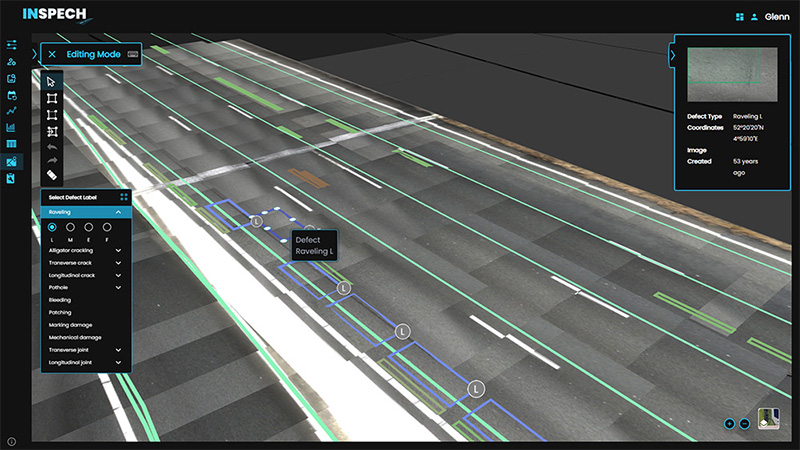 ASSESSMENT
From £999/month
Data Ingestion & Conversion
Map Viewer (Dynamic Digital Twin)
Full Editing Capabilities
A cutting-edge digital tool to assess and report.


DIGITAL ROAD ASSESSMENT
INSPECH is designed with the help of road owners, civil engineers, and inspectors.
Our focus is on improving workflows, uncovering risks, and managing budgets.
UPLOAD AND PROCESS ROAD SCANS WITH EASE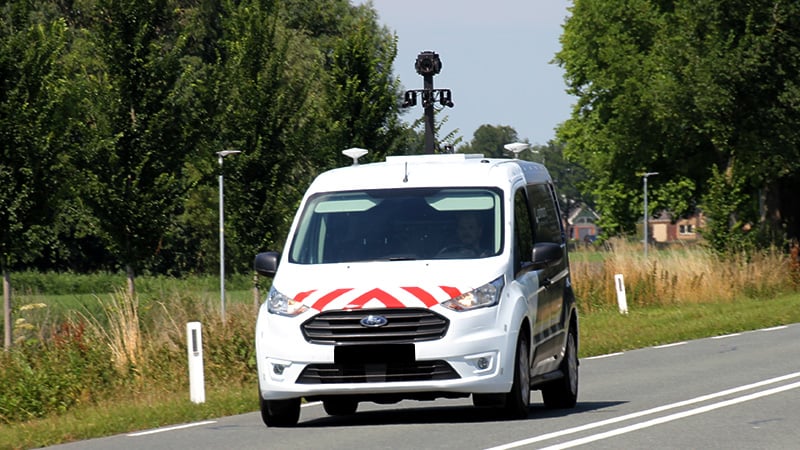 Scan the road with GPS powered cameras and import the footage to INSPECH to prepare for inspection processing.
ASSESS AND EDIT DISTRESS ANNOTATIONS ON THE MAP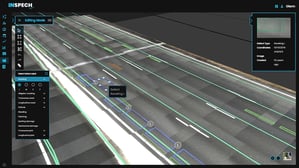 INSPECH gives you all the tools to assess specific sections of your roads as a starting point for maintenance planning.
REVIEW NOTEWORTHY SECTIONS AND GENERATE REPORTS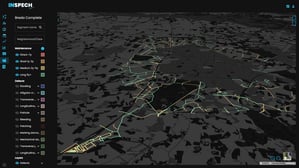 Check the results quickly, generate interactive reports, and share them with your stakeholders from within the

IN

SPECH environment.

IT'S FASTER
Improve your workflow, inspect more road in less time.

IT'S CHEAPER
Low rates per lane mile, SaaS subscription model, browser based, smaller vehicles, less fuel and CO2 emission reduction as a bonus.

IT'S EASIER
Automated PCI severity ratings, automated reporting, visualized on digital twin maps.

IT'S MORE CONSISTENT
Smart software, driven by an Artificial Intelligence.

IT'S FLEXIBLE
Fully compliant with any road assessment standards, cloud-based reports sharing, human expert interaction with inspection results.

IT'S MORE ACCURATE
Individual defect level detection, defect measurement, human expert oversight.
WHY SHOULD INSPECTORS USE
IN

SPECH?
| Safer working environment
By using digital tools like cameras, GPS, and the INSPECH software, road inspectors can collect data faster, more accurately, and without putting themselves in harm's way.

| Automated Data Ingestion
Upload video footage in supported formats to automatically generate sections and plot the data accurately on a digital map.

| Fast Editing
Use INSPECH's on-the-map editing capabilities with AI-powered detections to speed up the defect annotation.

| Streamlined Reporting
Instead of having to write out reports by hand, road inspectors can use INSPECH to create reports and send them directly to the appropriate parties. This reduces the time and effort required to develop and distribute reports.

| Improved Collaboration
INSPECH allows road inspectors to collaborate more efficiently, sharing information and coordinating efforts. This can make their work more productive and enjoyable.