| Optimal maintenance cycles

Improve the process of completing an inspection and maintaining the performance of the road asset.

Road management and operations are critical in ensuring road and highway transportation systems' safety, efficiency, and reliability. With the use of technology and data, road management and operations can continue to evolve to meet the changing needs of users and the transportation system.

INSPECH looks to complement this process by providing a product that builds a bridge to connect the inspection process to the operational steps for road maintenance.
INSPECH Insights facilitates the workflow of asset managers and owners to maintain the reliability and availability of the road network.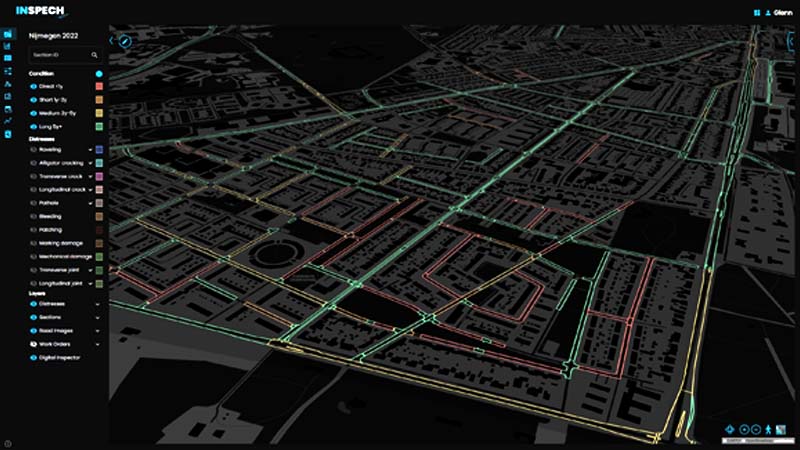 INSIGHTS
Data Ingestion & Conversion
Map Viewer (Dynamic Digital Twin)
A digital twin of your roads to make informed decisions.
Starting from just $550.- per month
INSPECH Assessment primarily targets the inspection process of road inspectors within civil engineering companies.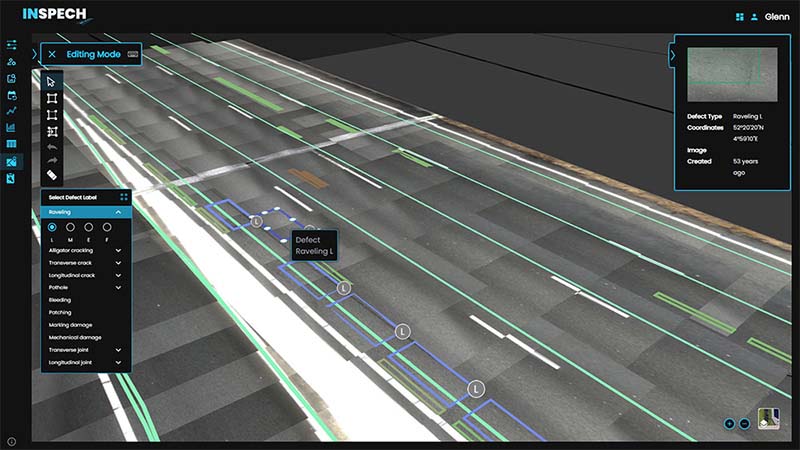 ASSESSMENT
Data Ingestion & Conversion
Map Viewer (Dynamic Digital Twin)
Full Editing Capabilities
A cutting-edge digital tool to assess and report.
Starting from just $1,100.- per month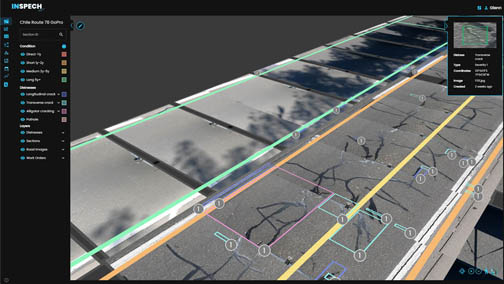 |

Maintenance types

The types of maintenance INSPECH focuses on are typically observed as short-term and focus on maintaining the quality of the road, also seen as preventative maintenance:
1.
ROUTINE
Maintenance

Activities are needed on all roads independent of the traffic volume or geometric characteristics.
2.
RECURRENT
Maintenance

Activities are required throughout the year, depending on the traffic, topography, and climate.
3.
PERIODIC
Maintenance

Activities are required at several years intervals, depending on the traffic and rate of deterioration.
|

Within
IN

SPECH


INSPECTION
Regular inspections are conducted to identify any damage, wear, or other issues that must be addressed. Inspech offers both tools for inspectors to optimize workflows and an interactive viewer to consume the results of an inspection in detail.


PLANNING
Based on the results of the inspections, a plan is developed to address any identified issues. The plan may include repairs, resurfacing, or other maintenance activities, both operational & strategic.
|

After
IN

SPECH


PREPARING
Cleaning the road to remove debris, dirt, and other materials.
EXECUTING REPAIRS
Resolving any identified damage to the road surface, such as potholes, cracks, or uneven pavement.
RESURFACING
Resurfacing the entire road to improve its condition and extend its lifespan.
MARKING & SIGNAGE
Maintenance activities may include repainting or replacing markings and signs as needed.
PHYSICAL MONITORING
After maintenance work is completed, ongoing monitoring ensures that the road remains in good condition and that any new issues are identified and addressed promptly.
IN

SPECH comes with an ecosystem!

Tap into our network of civil engineering partners using INSPECH Assessments to perform the inspections for you.

The INSPECH Ecosystem is a network of local road inspection partners who can be called upon to do road inspections for you. All INSPECH partners are qualified companies ready to perform road scans with their vehicles and cameras, execute detailed assessments, validate the results, and augment reports.
INSPECTION
per mile/km
Outsource the detailed inspection of your roads to our partners.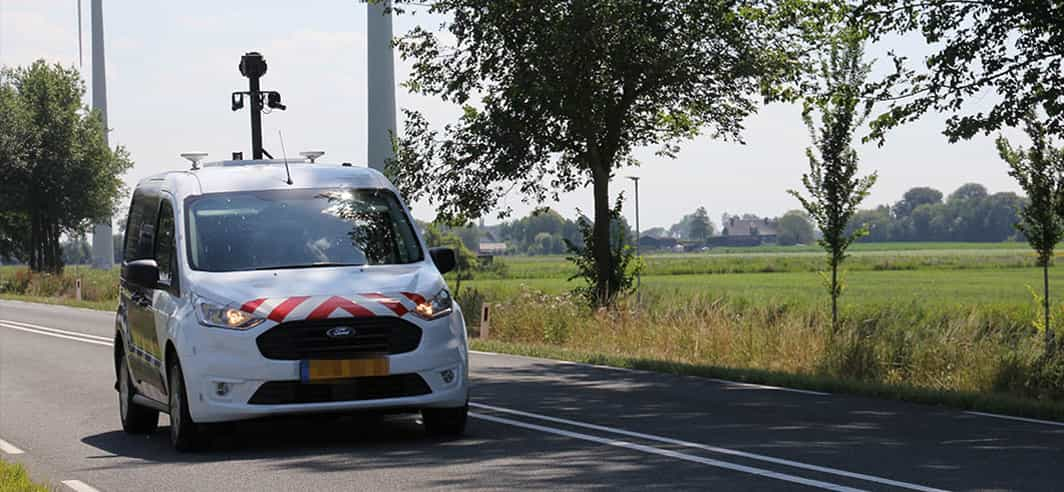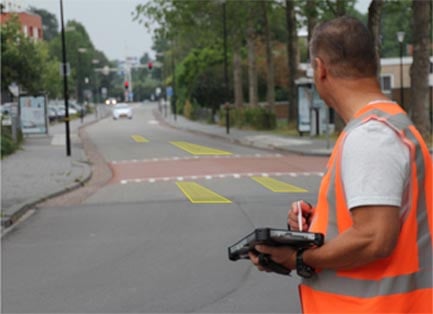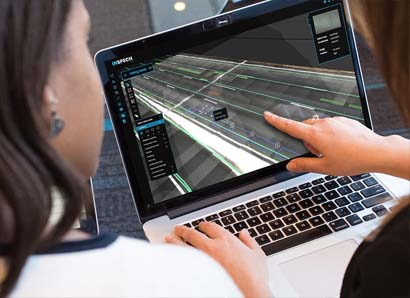 |

Why should you use

IN

SPECH?
INSPECH provides an interactive, birds eye view of your road network. It's unique interface offers several benefits compared to contemporary GIS viewers.
Set realistic
expectations
INSPECH allows you to generate sensible cost estimates for work orders, allowing you to have transparency with suppliers of maintenance and repair works.
Maintain full ownership
INSPECH lets you own your road footage data, defect annotations, reports, and insights. Easily import and export data in standard formats without the lock-in enforced by most other mobile mapping companies.
Access from
anywhere
INSPECH is available wherever you have an internet connection. All you need is a browser. So say goodbye to costly local system installs and become free to work from any location.
Control your
budget
INSPECH is a dynamic digital twin providing the information to help you predict future maintenance needs, allowing for proactive maintenance, reducing downtime, and reducing maintenance costs.
Entirely focus on your roads
INSPECH is specifically built and constantly improved to facilitate road maintenance and inspection. Its unique reality map viewer presents the road precisely as you would see if you could fly over it. All features aim to thoroughly examine the road's surface without distractions such as shadows in the images, for example. In addition, it can coexist and integrate with your other asset management tools.
Put maintenance in perspective
INSPECH is a dynamic digital twin of your roads at a given time. As you regularly repeat inspections, compare the results against previous versions to build a historical context. Gain valuable insights into the rate of deterioration of each section, or into how effective your remedial actions are in preserving the condition of the road.
Simplify
compliance
INSPECH adheres to the global PCI standard to ascertain the general condition of road pavement sections and measure the performance of your road infrastructure and service levels.